Bentley is now vomiting today!
---
I seriously don't know what to do! Bentley has vomited 4 times since 430 this morning. The first two times he had an empty stomach and was just bile but has now thrown up the rice that we gave him two different times. He throws up about 1.5 hours after eating. He also had a soft/diarrhea stool this morning. Yesterday he only had rice (due to me quitting the chicken since I was suspecting he is having issues with that-see yesterday's post) until last night I did give him 1/2 tbs. of salmon mixed in.

Does he need to go to the ER? I did get an RX of metronidazole from the vet yesterday just in case things got worse (my request)-should I start giving that to him?

He has been taking half of a 10 mg Pepcid at night. Should I give him 1/4 tablet now and then another one late tonight? Or just wait until tonight to give him 1/2 tablet? Also, vet had previously said that anytime he has diarrhea I could give him 1 1/2 ml Pepto Bismol twice daily 30 minutes after Pepcid-anyone have thoughts on that?

Should I withhold all food today? He's definitely acting like he's not feeling well again. I really wish vets were accessible on the weekends! I'm so frustrated with whatever it is that is going on-it has been going on for too long!!!
---
Last edited by sda; 07-27-2013 at

01:28 PM

. Reason: Add more
Dave T
Join Date: Dec 2007
Location: Ontario Canada
Posts: 10,791
Submit Photo: 3
Photo Submissions 115 Times in 113 Posts
I would take him in just to be safe.
---
Dave and Molly
Ian Dunbar was awarded the Outstanding Achievement Award from I.P.D.T.A. Here's a picture of me accepting the award on his behalf.
Member of IAABC ,International Association of Animal Behavior Consultants , Member of Pet Professional Guild
Senior Member
Join Date: Aug 2012
Location: Cape Cod, MA
Posts: 2,550
Submit Photo: 9
Photo Submissions 19 Times in 19 Posts
I agree with Dave. I think it's time to stop guessing what could be wrong and get the help of a professional. I wouldn't wait until Monday for the regular vet as you still have the rest of today and tomorrow to get through and things could get far worse. Sounds like he needs help sooner rather than later for his sake and yours. Good luck and get Bentley better.
---

Mary (miss you, Bailey-1996-2011 and Tyler-1997-2015)
Evelyn
Join Date: Apr 2010
Location: Chicago burbs
Posts: 4,652
Submit Photo: 4
Photo Submissions 30 Times in 28 Posts
I agree with taking him to be seen today. Keep us posted
---
Ruth (me) Chester (dog)
Join Date: May 2013
Location: St. Louis area
Posts: 887
Submit Photo: 16
Photo Submissions 8 Times in 8 Posts
Take him for you wouldn't want it to get any worse.
---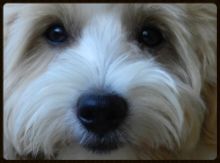 Hav to hav a Hav!!!
Ruth and Chester
(Chester's DOB - 4/04/13)
"Dogs are NOT stupid, they are smarter than you think."
Metrowest, MA
Join Date: Jun 2009
Location: Massachusetts
Posts: 23,945
Submit Photo: 6
Photo Submissions 311 Times in 309 Posts
If he were my dog. I'd want him seen by a Board Certified Internist at this point. He's been doing too poorly for too long.
Senior Member
Join Date: Jul 2012
Location: Pennsylvania
Posts: 134
Submit Photo: 0
Photo Nominations 1 Time in 1 Post
I'd take him to an emergency vet....if your's isn't in this late. Bear couldn't stop vomiting a few weeks ago and I took him in to a vet hospital since it was a holiday and his vet was closed. He was definitely dehydrated and they had to admit him for 2 days to get his levels back in check. He was released on a prescription diet and meds (and pepcid) for 7 days.
Better to be safe....
We went to the emergency vet. Of course they really couldn't tell me anything new. He got some fluids, injections of anti-nausea and some Pepcid. She told me to withhold food for the rest of today and then start with water and move to just plain rice for tomorrow if he keeps it down. She wants me to contact my regular vet on Monday for further diagnostics. She said to start with testing for malabsorption/maldigestion and for exocrine pancreatic insufficiency (Colbalamin, cTLI, and Folate levels). She said this normally shows up at an earlier age (Bentley will be two in November). She also mentioned ultrasound to check the pylorus (sp?). She did do a fecal test and that was normal.

It's just so strange because he was doing fine for almost two weeks. It wasn't until I upped the amount of chicken by 1/8 of a cup that he started getting the loose stools again.

Also, interestingly, the ER vet hadn't really ever heard of food intolerances except milk! I've read that there's food allergies and food intolerances. Usually allergies show up as skin issues and intolerances as digestive issues.
Quote:
If he were my dog. I'd want him seen by a Board Certified Internist at this point. He's been doing too poorly for too long.
I guess that would be a vet at the university? I live in the Raleigh, NC area. I'll see the regular vet on Monday and I guess I would need a referral from her, is that right?
Nothing has been done so far for him as far as tests except blood work when he first got sick and x-rays. We now have something else to test for (the malabsorption and exocrine pancreatic insufficiency) and the ultrasound-do you think we should do those things first before going to the university? He hasn't been acting sick or even having continuous loose stools-it has just reoccured.
I was thinking he was having issues with the chicken because this entire thing started after feeding him some chicken breast with his regular food. Then he was ok on mostly rice and some chicken until I increased the amount of chicken. Nobody seems to think that is the issue though so I don't know.
---
Last edited by sda; 07-27-2013 at

08:18 PM

. Reason: more info
Senior Member
Join Date: Apr 2008
Location: St Louis MO
Posts: 898
Submit Photo: 14
Photo Submissions 5 Times in 5 Posts
I would take him to the internist you can ask for a referral from your regular vet but I would do it ASAP- you could ask for copies of his vet records to take with you.
Good luck & keep us posted.
---
Pat-humom to
Miss Paige
Mr Roman
Ms Tula (for as long as she needs)
Posting Rules

You may not post new threads

You may not post replies

You may not post attachments

You may not edit your posts

---

HTML code is Off

---