Senior Member
Join Date: Apr 2007
Location: Georgia
Posts: 4,107
Submit Photo: 0
Photo Submissions 8 Times in 8 Posts
Heat Warning....A Sad Story
---
ARNOLD, Mo. — Seven high-priced show dogs, including one of the top Akitas in the country, are dead after being left by their handler for several hours in a hot van in Jefferson County.
Police say Mary Wild, 24, left the dogs in a cargo van early Monday and went to bed after returning from a dog show in Iowa.
"I've never seen such a horrific act in my lifetime," said Dr. Laura Ivan, the veterinarian in House Springs whose office Wild brought the dogs to on Monday. Ivan is now caring for the lone surviving dog. "This was not intentional, but a horrible, tragic accident," Ivan added.
The dogs likely died of heat stroke, Ivan said, although autopsies are pending. The purebreds included three golden retrievers, a dalmation, a Siberian Husky, a Malamute and the top-ranked Akita named Jersey.
Wild, who is paid to handle the dogs at shows, did not return repeated phone and e-mail messages Wednesday from the Post-Dispatch requesting comment.
She told police that, after returning from her road trip about 1 a.m. Monday, she started to transfer the dogs into the garage of a home on Kroeck Drive in Arnold. But it was so hot she instead decided to leave them in their portable kennels in the van.
She told police she put six electric fans in the van to keep the dogs cool. She also left a door open to the van and the van's windows partly open, said Capt. Ralph Brown of the Jefferson County sheriff's office. The van was apparently parked in the driveway, Brown said.
She told police that, three hours later, she went outside to check on the dogs. They were fine, she said. Then, about 6:30 a.m., all eight dogs were in distress. She found five of the dogs breathing, but not responsive. The other three were clearly in distress, but could at least raise their heads.
She tried reviving the dogs, by hosing them down, then took them to Ivan's office.
The veterinarian, Ivan, said there is a discrepancy about the times Wild gave police. Ivan said Wild's first call to her cell phone was at 9:08 a.m., followed by a 9:20 a.m. call to Ivan's office. Wild arrived at the vet's office at 9:30 a.m., and Ivan got to the office fifteen minutes later. Rigor mortis had already set in on some of the dead dogs, Ivan said. Jersey and another dog were still alive. The Akita dies about 10 a.m. Tuesday.
Ivan said the Akita died of brain damage. When the blood cells heat up, the body rejects them.
The National Weather Service said the outside temperature at about 1 a.m. Monday was 83 degrees. At 6 a.m., it was 80 degrees. Investigators are trying to determine how hot the inside of the van could have gotten.
"It can get to be 120 degrees inside a van," Ivan said. "With the humidity, it's certainly a suffocating effect. Dogs aren't able to sweat. They pant, but not enough to release the heat in the brain."
Their body temperature could have exceeded 108 degrees.
"It only takes five minutes for heat stroke to happen," Ivan said. "If the brain heats up to about 108 degrees, you only have a few minutes to lower the temperature and restore oxygen to the brain. The blood, essentially, is boiling."
James Taylor, the county's animal control manager, said his investigation should be completed this week. About Ivan's statement on the temperatures of the dogs' bodies and inside the van, Taylor said: "I agree with the vet on that assessment."
Taylor said he could not comment on his investigation beyond that point.
Ivan said the crates were stacked on top of each other inside the cargo van. The cages had water dishes, but the dishes were empty by the time the vet's staff saw them.
"There was not an intent, obviously, to kill," Ivan said. "There was an error in judgment, a lack of common sense. In hindsight, she should've brought the dogs out or left the van running."
Monica Colvin of Lebanon, Ill., owner of the Akita, was still shaken Wednesday when she recounted how she learned about the death of her dog, Jersey. She was traveling to California and got a phone call late Monday afternoon from Wild.
"She did not give me the full story," Colvin said. "She said she (Jersey) got hot and she'll be okay."
The next day, Jersey died. And only Wednesday did Colvin find out about the other dogs' deaths.
"She should've gotten those dogs into a cool location, in her kitchen, her own bedroom ... " Colvin said. "The dogs' safety should be paramount."
In the first six months of this year, Jersey had won enough points at dog shows sanctioned by the American Kennel Club to be considered the top-ranked female Akita and the fourth-ranked Akita in the country, her owner said. Such purebred dogs are worth thousands, possibly tens of thousands of dollars, Ivan said.
Jefferson County Sheriff Glenn Boyer's office and the county's animal control division are investigating. Their report will be turned over to the county prosecutor.
Brown said Wild is a reputable dog handler. "This is a very sad case," Brown said. "The lady probably thought, in her mind, heck it's hot in the garage, and some of the dogs were probably already asleep."
Brown cautioned others with dogs: "Take every precaution during this high heat and humidity. If at all possible, take them inside."By Kim Bell -
UPDATED, 6 a.m. Thursday, in final paragraphs, to include the latest condition on the lone surviving dog.
The lone surviving dog is a Siberian Husky named Cinder. Ivan, the veterinarian, said late Wednesday that Cinder's condition was "day-to-day."
"She's still disoriented, and she's in kidney failure," Ivan said. "Her brain seems to be okay."
Ivan is monitoring the Husky's blood, testing for values related to kidney function. Those values could determine, by the end of the week, if Cinder would have to be euthanized, Ivan said.
[email protected]
314-340-8115
---
Sandi, taking a new road with Smarty and Galen
Kimberly
Join Date: Aug 2006
Location: San Francisco Bay Area
Posts: 10,275
Submit Photo: 5
Photo Submissions 19 Times in 13 Posts
I've been following this story and it is very sad.
Baloo's Mom
Join Date: Mar 2009
Location: New Brunswick, Canada
Posts: 532
Submit Photo: 1
Photo Submissions 0 Times in 0 Posts
This is just horrible, I am crying for these innocent lives, just so sad.
---
~ Angie ~
Mom to Baloo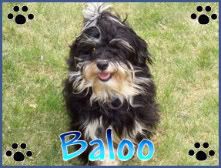 Marley's Mom
Join Date: Jun 2007
Location: Snohomish, WA
Posts: 629
Submit Photo: 2
Photo Submissions 6 Times in 3 Posts
That is so sad. While I am sure the handler did not mean to hurt the dogs, the tone that sort of excuses her actions in the article really bothers me. If she is an experience handler that gets paid top $$ to do her job, she should absolutely know better. I do hope that this will be the end of her career, no second chances as far as I am concerned.
Susan
Join Date: Feb 2007
Location: Near San Francisco Bay Area
Posts: 4,063
Submit Photo: 2
Photo Submissions 2 Times in 2 Posts
How very sad. I honestly can't imagine her thought process in leaving them in the car and thinking they would be better off.
If I were a breeder sending my dogs with a handler, I wouldn't choose one who kept the dogs in their garage between shows, no matter what the weather, unless said garage was air conditioned, heated, and was basically just like the inside of a home.
---
Susan
Senior Member
Join Date: Apr 2007
Location: Georgia
Posts: 4,107
Submit Photo: 0
Photo Submissions 8 Times in 8 Posts
I think she came in tired at 1:00 a.m., it probably was not that hot at that time of the morning. She went to sleep and woke up around 9:00.

Her career is over as a dog handler.
---
Sandi, taking a new road with Smarty and Galen
As you guys have said, I would imagine her career is over.

I have worked for several handlers in the past, only one of whom I would ever think of putting a dog with(although I show all of my own). This just goes to show how important it is for breeders to go and visit the facilities the dogs are kept in, and see the way in which the dogs are transported. This was just compleatly unexcusable

On a side note, this does hit close to home for me. A good friend of mine(who is a junior handler, and shows in juniors) just recently started traveling with this handler. Her beloved juniors dog was one of the dogs that died in this incident.
---
Natasha of
~Hermosa Havanese~
Home of:
Hailey, Ch Hyatt's Estrella Filante
Lizzy, Ch Hermosa's A Pirates Life For Me
Esme, Hermosa's Forbidden Romance(hitting show rings late 2009/early 2010!)
www.hermosahavanese.com
Kimberly
Join Date: Aug 2006
Location: San Francisco Bay Area
Posts: 10,275
Submit Photo: 5
Photo Submissions 19 Times in 13 Posts
That's terrible Natasha.

Sandi, they were saying that it was still pretty hot when she got back at 1am, and the garage was too warm for them, so she opened the doors & windows in the van and left them in there. (Maybe even put a fan in there? I'm not sure on that.) She first came out to check on them at 4am and all was well. When she came out again at 6:30, they were in distress already. It was just too hot. She tried to revive them herself. I believe the 9am timeline was when she got to the vet's hospital. Not that it matters now.

The dog show world is too small. I think all of us have known handlers that have had a dog die in their care (or get lost), but as soon as they started saying which dogs died and were living, it was obvious who the handler was. All the newspaper articles were keeping her name out of it, but the dog show blogs are broadcasting it (dogshowpoop.blogspot.com). When the top Akita dies, there is no way to keep it quiet.

Edited to add: Dog Show Poop is even listing Mary's photo with the Akita.
---
Last edited by Havtahava; 06-25-2009 at

04:26 PM

.
Senior Member
Join Date: Apr 2007
Location: Long Island, New York
Posts: 8,941
Submit Photo: 3
Photo Submissions 41 Times in 25 Posts
I'm sorry, I cannot feel sorry for this "handler." She made an idiotic and deadly choice for those animals in her care. I don't care how tired she was. I'm sure this story is far from over as the poor owners of these animals get past their grief and go after her. Forgive me but this kind of story makes me so angry. Those poor souls relied on her to keep them safe. Instead she cost them their lives.
---
<b>Just Milo and me, and . . . </b>Bailey makes three . . . until Ruby said, "hey, what about me?"
Geri, Milo, Bailey and HRH Princess Ruby Tuesday
If you're thinking of getting a puppy, click here
http://www.photoshow.com/watch/YK8AH4rw
Kimberly
Join Date: Aug 2006
Location: San Francisco Bay Area
Posts: 10,275
Submit Photo: 5
Photo Submissions 19 Times in 13 Posts
Geri, I don't know why you even bother to put those first two words in there "I'm sorry". I don't think I'd even go that far. Yes, she cost those dogs their lives. Her carelessness will impact a lot of people beyond her own career.
Posting Rules

You may not post new threads

You may not post replies

You may not post attachments

You may not edit your posts

---

HTML code is Off

---