Join Date: Jan 2010
Posts: 111
Submit Photo: 3
Photo Submissions 0 Times in 0 Posts
Where do you buy your dog food?
---
I've seen threads where people mention the exotic brands of dog food they feed their dogs, but no one mentions where they buy the food.

What do you feed, where do buy it and is it local or through the mail, etc.?
Dave T
Join Date: Dec 2007
Location: Ontario Canada
Posts: 10,773
Submit Photo: 3
Photo Submissions 112 Times in 110 Posts
Not sure about the States but the good foods in Canada are sold in small stores like Global or Ryans Pet Food . Petsmart does not carry the good stuff.
---
Dave and Molly
Ian Dunbar was awarded the Outstanding Achievement Award from I.P.D.T.A. Here's a picture of me accepting the award on his behalf.
Member of IAABC ,International Association of Animal Behavior Consultants , Member of Pet Professional Guild
Riley & Monte's mom
Join Date: Feb 2007
Location: MA
Posts: 5,579
Submit Photo: 2
Photo Submissions 16 Times in 13 Posts
Senior Member
Join Date: Apr 2007
Location: Georgia
Posts: 4,107
Submit Photo: 0
Photo Submissions 8 Times in 8 Posts
Most of the smaller independently owned stores carry the better brands of dog food. My girls are on raw and Evo which I get at the Stock Market where we buy our horse feed.
---
Sandi, taking a new road with Smarty and Galen
Katie
Join Date: Sep 2006
Location: Rocklin, CA
Posts: 2,217
Submit Photo: 1
Photo Submissions 18 Times in 14 Posts
I feed Wellness, which you can get at Petco, although I get it a bit cheaper at a local mom & pop grooming shop.
---
Katie
www.MopTopHavanese.com
Paws.....and reflect on what life has given you~
Senior Member
Join Date: Oct 2009
Location: Ozarks, USA
Posts: 686
Submit Photo: 1
Photo Nominations 1 Time in 1 Post
Wellness from Petco here also. I can also get it at several local feed & seed stores as well as the doggy daycare/shop.
---
Murray & his mama, Sally~
---
Last edited by TheVintageVamp; 01-28-2010 at

07:36 PM

. Reason: added further information
Senior Member
Join Date: Oct 2008
Location: Twin Falls, Idaho
Posts: 6,243
Submit Photo: 11
Photo Submissions 51 Times in 48 Posts
As recommended by Sabine (pet nutritionist,) I am feeding Tucker Wellness Core, Low Fat, just a bit in his dish. I can get that at Petco, in addition to the better stores, which surprised me! Mostly Tucker is going to have to stick to Raw, because his stools do best (by far) on that. That comes from the small, specialty pet stores. Bummer. (I'd hoped to get away from the expense.)
---
Sheri, Tucker's Mom
Metrowest, MA
Join Date: Jun 2009
Location: Massachusetts
Posts: 23,696
Submit Photo: 6
Photo Submissions 300 Times in 298 Posts
Kubrick & Hitchcock's Mom
Join Date: Apr 2007
Location: New York, NY
Posts: 7,774
Submit Photo: 1
Photo Submissions 33 Times in 24 Posts
The smaller pet stores usually carry more of the better brands than the bigger stores (not that Petco, etc. don't carry anything good, they just don't have as large of a variety). I live in NYC which also makes it easier to find different foods, but still there is one food I feed that my dogs LOVE (Horizon Legacy) which I can only get online. The actual store is just across the river from me in Jersey, though, so I guess it's not *that* far away!
---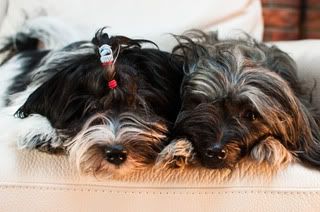 Visit
my blog

-----
Check out my
photos
-----
Photography (pets, people, weddings) -
TripleC Photography
MacGyver's Mom
Join Date: Dec 2006
Location: Pennsylvania
Posts: 503
Submit Photo: 0
Photo Nominations 1 Time in 1 Post
We get California Natural from our vet.
---
Boo
MacGyver's Mom
Posting Rules

You may not post new threads

You may not post replies

You may not post attachments

You may not edit your posts

---

HTML code is Off

---