Our first foster - Meet Henry!
---
We've been volunteers for HRI for years, but this is our first official foster. Henry is 8ish months old, and a doll. He's a very good boy who wants nothing more than to cuddle and give kisses...he's going to make some family very happy! He's great with our pack, good with the toddler, and oh so cute. 8)
Farah
www.wyndwardhavanese.com
Senior Member
Join Date: Apr 2007
Location: Long Island, New York
Posts: 8,941
Submit Photo: 3
Photo Submissions 41 Times in 25 Posts
Aw what a cutie. Give him an extra hug from me. Do you know his story?
---
<b>Just Milo and me, and . . . </b>Bailey makes three . . . until Ruby said, "hey, what about me?"
Geri, Milo, Bailey and HRH Princess Ruby Tuesday
If you're thinking of getting a puppy, click here
http://www.photoshow.com/watch/YK8AH4rw
Renee
Join Date: Sep 2008
Location: Saint Louis, MO
Posts: 1,217
Submit Photo: 1
Photo Nominations 1 Time in 1 Post
Aww he's a doll! How could anyone not melt for that precious face?
He's really cute!
---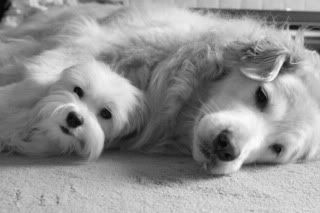 Nicole, Izzo and Cassie's Mom. I'm also Vinny's big sister
Senior Member
Join Date: Apr 2008
Location: St Louis MO
Posts: 898
Submit Photo: 14
Photo Submissions 5 Times in 5 Posts
Farah:

What a doll Henry is-and Thank You so much for opening your home & your heart to this little one who needed TLC and a warm bed. He will sure win some hearts real soon.

And enjoy your foster boy while he is with you and welcome to the great world of fostering.

Pat (humom to)
Miss Paige
Mr Roman
Ms Frannie
Senior Member
Join Date: Oct 2008
Location: Twin Falls, Idaho
Posts: 6,246
Submit Photo: 11
Photo Submissions 53 Times in 50 Posts
Welcome, little guy! It is so nice to see the change in the fosters as they learn confidence and how to feel safe.
---
Sheri, Tucker's Mom
LINDA
Join Date: Jun 2007
Location: PA
Posts: 6,496
Submit Photo: 3
Photo Submissions 36 Times in 33 Posts
marltonmommy
Join Date: Aug 2009
Location: Marlton, NJ
Posts: 152
Submit Photo: 0
Photo Submissions 3 Times in 3 Posts
He's adorable. I admire all of you that foster, what a wonderful way to help and share your love. Good Luck!!!
Senior Member
Join Date: Apr 2007
Location: Georgia
Posts: 4,107
Submit Photo: 0
Photo Submissions 8 Times in 8 Posts
Harry is a super cutie, he will probably have a forever home very soon. Thank you for sharing him with us.
---
Sandi, taking a new road with Smarty and Galen
Mom to Ricky and Sammy
Join Date: Jan 2007
Posts: 10,319
Submit Photo: 30
Photo Submissions 21 Times in 17 Posts
Henry is adorable! I love his coloring. Glad to hear that you're doing this, Farah. What a nice thing to be involved in.
---
Hello. My name is marj and I have MHS.
"The greatness of a nation and its moral progress can be judged by the way its animals are treated." Mahatma Gandhi
"Come to the edge, he said. They said: We are afraid. Come to the edge, he said. They came. He pushed them and they flew." -Guillaume Apollinaire"
Posting Rules

You may not post new threads

You may not post replies

You may not post attachments

You may not edit your posts

---

HTML code is Off

---