Join Date: Nov 2008
Posts: 857
Submit Photo: 0
Photo Submissions 4 Times in 4 Posts
Free Havanese????
---
I just saw this in our classifieds! If we had room for another dog, I would take him in until he found a good home, but this worries me.

Anyone in CA interested?

Havanese 3 1/2Year old neutered male. Trained to commands. Travels well. Good adult companion & watch dog. Needs another small dog companion. Free to good home. 963-4174
Join Date: Nov 2008
Posts: 857
Submit Photo: 0
Photo Submissions 4 Times in 4 Posts
Okay, I called her and got a little more info. Now she says he is closer to 6 1/2 years old...she adopted him in New Mexico. She said he suffers from separation anxiety and is a bit over-protective...I guess she has another dog that is un-neutered and they don't get along...His name is Woody and he is black and white. She said he is fully potty trained and is not a marker.
She wants someone that is in California, because if it doesn't work out she would want him back...
I was thinking of my mom, but my mom wouldn't be able to deal with the separation anxiety.
Kubrick & Hitchcock's Mom
Join Date: Apr 2007
Location: New York, NY
Posts: 7,774
Submit Photo: 1
Photo Submissions 33 Times in 24 Posts
Karla, you should tell her to contact HRI.
---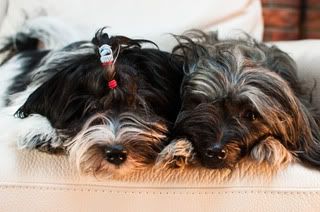 Visit
my blog

-----
Check out my
photos
-----
Photography (pets, people, weddings) -
TripleC Photography
Join Date: Nov 2008
Posts: 857
Submit Photo: 0
Photo Submissions 4 Times in 4 Posts
I did mention that to her...and I also sent the info to them as well...hopefully either she will contact them or they will contact her!
Mom of Brutus and Roxie
Join Date: Mar 2007
Location: Danville, CA
Posts: 2,152
Submit Photo: 0
Photo Submissions 0 Times in 0 Posts
My youngest son is in his senior year in college in southern CA. The only thing on his Christmas list was a Havanese. I know he would be the perfect Hav-dad, but I also know that I would be the one supporting the dog and probably hosting the dog next summer after he graduates. It is something I am willing to consider. Can you PM the phone number to me?
Cooper,Emma,Lily,Winston
Join Date: Oct 2006
Location: Lincoln,NE
Posts: 2,018
Submit Photo: 57
Photo Submissions 4 Times in 4 Posts
Oh I can't wait to hear how this turns out!
Hopefully we'll have our second Christmas miracle for the year!

Beverly
---
"The greatness of a nation and it's moral progress can be judged by the way its animals are treated"
Mahatma Gandhi
Posting Rules

You may not post new threads

You may not post replies

You may not post attachments

You may not edit your posts

---

HTML code is Off

---