Senior Member
Join Date: Nov 2006
Location: California
Posts: 2,082
Submit Photo: 3
Photo Submissions 3 Times in 3 Posts
Letter of Thanks from HCA
---
Joan Ambrose, the President of the Havanese Club of America, isn't a member of this forum, but wanted me to post this for her.

Dear Havanese Forum members;
I know words are never completely adequate but this post is being sent to all the lists I am a part of so all may know of your grand gift and celebrate with us.
The Board and I hope you will be pleased with the Award of Merit in your honor. It seemed an appropriate choice.
I look forward to seeing you at the HCA Specialty in San Mateo, August 3-8 and thanking you personally.
Joan


The Havanese Club of America has been the recipient this year of the generosity of the Havanese Forum and been given the profit from their Forum calendar: a whopping $10,000!
I am delighted and overwhelmed! On behalf of the Board I want to thank all who were involved and all those whose talents produced this wonderful calendar.
In gratitude the Havanese Club of America Board is donating one of the Awards of Merit at the National Specialty in honor of the generosity of the Havanese Forum. This will appear in the premium list and catalog for the event.
We will also thank them at the Specialty.
The HCA is proud to be chosen and very, very grateful. Joan
---
Kathy
www.bellahavanese.com
Senior Member
Join Date: Apr 2007
Location: SF area
Posts: 6,425
Submit Photo: 63
Photo Submissions 62 Times in 48 Posts
---
Sally,((Oliver)) Comet and Pennie too!
The best things in life are not things!
Senior Member
Join Date: Apr 2007
Location: Long Island, New York
Posts: 8,941
Submit Photo: 3
Photo Submissions 41 Times in 25 Posts
Wow! That brought tears to my eyes. What a wonderful accomplishment. Applause to all those involved. What an incredible group this is.
---
<b>Just Milo and me, and . . . </b>Bailey makes three . . . until Ruby said, "hey, what about me?"
Geri, Milo, Bailey and HRH Princess Ruby Tuesday
If you're thinking of getting a puppy, click here
http://www.photoshow.com/watch/YK8AH4rw
Senior Member
Join Date: Nov 2006
Location: New Jersey
Posts: 9,794
Submit Photo: 2
Photo Submissions 28 Times in 20 Posts
WOW - that is fantastic!! I am shocked and thrilled that we were able to donate that much!!! Great job Ryan and Leeann and Amanda - and all who helped make our calendar so fabulous!! We all so appreicate all the time and effort that you guys donated!
---
Lily, Lexi ,Logan, Laila & Lizzie's Mom
www.HillsboroughHavanese.com
(Gigi, Lucas, Dugan, Madeline,Reo,Alvin, Lucky, Lukey, Punch, Colby & Ben-(we will always Love you!!)
Kubrick & Hitchcock's Mom
Join Date: Apr 2007
Location: New York, NY
Posts: 7,774
Submit Photo: 1
Photo Submissions 33 Times in 24 Posts
This is awesome! What a wonderful way to say thank you!
---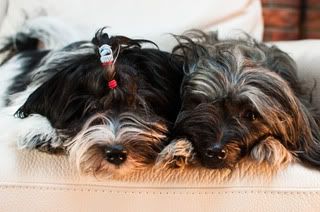 Visit
my blog

-----
Check out my
photos
-----
Photography (pets, people, weddings) -
TripleC Photography
Senior Member
Join Date: Jan 2008
Location: Cajun Country
Posts: 2,876
Submit Photo: 23
Photo Submissions 6 Times in 5 Posts
Awwww....we did something good, y'all
---
Kim, Santos & Brew
Senior Member
Join Date: Feb 2009
Posts: 806
Submit Photo: 0
Photo Submissions 0 Times in 0 Posts
WoW!!!! DH must think I am crazy! I am a little teary eyed over the letter! I am so excited to have played a small part of this donation by contributing a photo and to have the calendar on my wall!
I too think all those that made this wonderful calendar a reality are the true heroes in this contribution!
Amazing!!
---
Last edited by mimismom; 03-15-2010 at

04:20 PM

. Reason: ETA: Other thank you's
Metrowest, MA
Join Date: Jun 2009
Location: Massachusetts
Posts: 24,188
Submit Photo: 6
Photo Submissions 318 Times in 316 Posts
Katie
Join Date: Sep 2006
Location: Rocklin, CA
Posts: 2,217
Submit Photo: 1
Photo Submissions 18 Times in 14 Posts
Way, WAY cool!
Thanks Ryan (and helpers!) for all your hard work. It certainly paid off-!
Kudos to you-
---
Katie
www.MopTopHavanese.com
Paws.....and reflect on what life has given you~
Dave T
Join Date: Dec 2007
Location: Ontario Canada
Posts: 10,822
Submit Photo: 3
Photo Submissions 115 Times in 113 Posts
Cheers and thanks to all involved.
---
Dave and Molly
Ian Dunbar was awarded the Outstanding Achievement Award from I.P.D.T.A. Here's a picture of me accepting the award on his behalf.
Member of IAABC ,International Association of Animal Behavior Consultants , Member of Pet Professional Guild
Posting Rules

You may not post new threads

You may not post replies

You may not post attachments

You may not edit your posts

---

HTML code is Off

---