Member
Join Date: Jan 2009
Location: Kirkland WA
Posts: 56
Submit Photo: 0
Photo Submissions 0 Times in 0 Posts
Would love some help with naming my new little guy!
---
Hi All,

Well it's been two wonderful weeks since I brought my newest family member home. I picked him up in Sacramento from Kathy Patrick (love her so much…she will always be a part of our family…only wish we lived closer).

I got my first Havanese Milo from a not so great breeder – I had no idea what to look for at the time. Milo had to go through a lot. He was terrified of everything and had never played with another dog. I found out after I got him that the breeder had never let him outside, never introduced him to anyone other than their immediate family, and had keep the litter mates separated from each other and their mom for a great deal of the time. As you can imagine it was a long road for the little guy.

It took Milo 7 months to feel safe enough outside to go potty. It was a day we celebrated all day long. We worked with some wonderful trainers that helped us begin to socialize him over time (it took a year for him to get excited about seeing other people…now he loves them and can get a bit attached) and in the last few months he's been really wanting to play with other dogs but just didn't quite know how.

So, several months ago I started learning about what to look for in a breeder because I knew I wanted to get a buddy for Milo and another little one for me to love. I did a lot of research and found Kathy. I liked her right away and it became clear she not only was a great person but was an amazing breeder. I knew if I were fortunate enough to have one of her puppies in my family it would be wonderful. And it is!

Two weeks ago I picked up my little guy! He has been amazing. The difference between how he is and how Milo was at his age is staggering. He loves everyone, is confident, is happy, is very loving, and loves Mr. Milo. Every morning they both have to give each other a kiss before we can start our day. I love that…especially since I usually get the first round of kisses.

Anyway, literally less than five minutes after they met little one taught Milo how to play. They ran and played for more than an hour. I was so happy I can't even tell you. It was such a breakthrough for Milo and so amazing to watch this little guy that I had fallen in love with weeks earlier (in photos and videos) immediately become such and integral part of our family. It was as if they had known each other forever.

Okay…now to naming little one. Tomorrow night we start puppy training and yikes...I haven't named him yet. Every time I think I've found a name it just doesn't seem to fit.

Here's a bit about him:

He is a love
He is smart
He has taught Milo a lot about playing
He took over a bit at first (in a "I'm going to have to teach you a few things Mr. Milo" way) but now Milo has since said "Wait a minute..we can share stuff and I do know a lot of things already!" (so now it's not uncommon to see them both chewing on opposite ends of a bully stick together– it is amazing)
He loves to get Milo to chase him (like I think a lot of Havanese do!) and he loves to chase Milo
When you pick him up he puts his head on your shoulder and gives you occasional kisses
He is really sweet
When I tell him I love him his eyes melt (I love this little guy so much)
He is playful and fun

He official AKC register name is Bellatak Romance to Remember (love that!)

I want a name for him that really suits him. What do you all think? He's a really special little guy that I am very grateful for, that I love very much, and that has been an amazing little brother for Milo. I can't wait to see what you all think!

Thanks for the suggestions in advance!


Suzanne
---
Last edited by suzanne0202; 08-24-2010 at

12:14 AM

.
Senior Member
Join Date: Apr 2007
Location: SF area
Posts: 6,425
Submit Photo: 63
Photo Submissions 62 Times in 48 Posts
How about Romeo?
He is adorable
---
Sally,((Oliver)) Comet and Pennie too!
The best things in life are not things!
Dave T
Join Date: Dec 2007
Location: Ontario Canada
Posts: 10,791
Submit Photo: 3
Photo Submissions 115 Times in 113 Posts
Pete, because he's a Pete ,not a repeat. LOL
---
Dave and Molly
Ian Dunbar was awarded the Outstanding Achievement Award from I.P.D.T.A. Here's a picture of me accepting the award on his behalf.
Member of IAABC ,International Association of Animal Behavior Consultants , Member of Pet Professional Guild
Senior Member
Join Date: Jan 2009
Location: Machesney Park, Illinois
Posts: 232
Submit Photo: 2
Photo Nominations 1 Time in 1 Post
I think Romeo
---
Kathleen
Owned by Holly, Duffy and Hannah Grace

You're in our hearts, Riley, Finnegan, Allen, Mia, Oscar, Tiki
Senior Member
Join Date: Jun 2007
Location: Chicago, IL
Posts: 169
Submit Photo: 0
Photo Submissions 0 Times in 0 Posts
Definitely Romeo!
---
What a beautiful puppy! I think Romeo is a perfect name for the little lover!!
---
Carol & Co.

Home of CH Brighton's I Gotta Feeling "Ricky" and CH DawnGlo Midsummer Magic "Gertie".
Bugsy's Mom
Join Date: Nov 2006
Location: San Francisco, CA
Posts: 4,341
Submit Photo: 3
Photo Submissions 6 Times in 5 Posts
Romeo was the first name that came to mind. It sounds sooo good: Bellatak Romance to Remember Romeo.
If I were to go by his looks, his pretty black and white markings remind me of the taxi cabs of long ago, so how about Checkers???
---
-Julia
Senior Member
Join Date: Apr 2007
Location: Long Island, New York
Posts: 8,941
Submit Photo: 3
Photo Submissions 41 Times in 25 Posts
I like Max, Merlin (because he's a magician with Milo), Macmillan, Harley, Elvis (because he's charismatic), Linus, Avery, Leo . . . for starters.
---
<b>Just Milo and me, and . . . </b>Bailey makes three . . . until Ruby said, "hey, what about me?"
Geri, Milo, Bailey and HRH Princess Ruby Tuesday
If you're thinking of getting a puppy, click here
http://www.photoshow.com/watch/YK8AH4rw
Pepper's mom
Join Date: May 2007
Location: Southern CA
Posts: 1,329
Submit Photo: 0
Photo Submissions 6 Times in 5 Posts
I vote for the name Darcy. That's right, I'm a Jane Austen fan, and I do think Mr. Darcy would be a romance to remember.
---
Wanda & Pepper
Senior Member
Join Date: Jan 2007
Location: Toronto, ON, Canada!
Posts: 4,155
Submit Photo: 0
Photo Submissions 16 Times in 6 Posts
Congrats and welcome to the forum!!!

Ryan
---
What a GORGEOUS boy!!! Congrats and welcome!
I can pass along some names that my mom is coming up with and she hasn't chosen one yet :/ First name that came to mind when you said your first boy was named Milo is OTIS. Have you ever seen that cute little movie Milo and Otis?????
---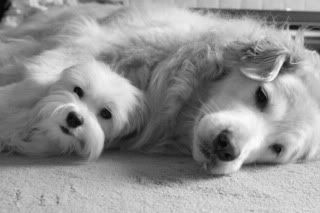 Nicole, Izzo and Cassie's Mom. I'm also Vinny's big sister
Posting Rules

You may not post new threads

You may not post replies

You may not post attachments

You may not edit your posts

---

HTML code is Off

---