Senior Member
Join Date: Jan 2012
Location: Oregon
Posts: 372
Submit Photo: 1
Photo Submissions 4 Times in 4 Posts
This is one happy puppy!!!
---
We finally got our new boat and Ozzie is having a blast! Does anyone have any recommendations on life vests? The one he has is so constricting and long under his belly. I would love for him to be more comfortable because we plan to spend a lot of time on the water this summer. Now that he got a taste of driving the boat there is no stopping him
DSCN2135.jpg
DSCN2147.jpg
DSCN2150.jpg
DSCN2151.jpg
---
Colleen loves Ozzie
Senior Member
Join Date: Aug 2012
Location: Cape Cod, MA
Posts: 2,550
Submit Photo: 9
Photo Submissions 19 Times in 19 Posts
Love you little Captain. He looks right at home behind that wheel. Have a great summer on the water. Sorry, no recommendations on vests though.
---

Mary (miss you, Bailey-1996-2011 and Tyler-1997-2015)
Metrowest, MA
Join Date: Jun 2009
Location: Massachusetts
Posts: 24,163
Submit Photo: 6
Photo Submissions 317 Times in 315 Posts
Adorable! The one we have for Kodi is Outward Hound. We tried on a couple of different brands, in different sizes, to find one that fit reasonably well. They ARE stiff and cumbersome on a little dog, no matter what, as far as I can see. But I'd still rather have him be safe!
Senior Member
Join Date: Apr 2013
Location: Colorado born and raised living in Dayton, NV
Posts: 347
Submit Photo: 1
Photo Submissions 2 Times in 2 Posts
Awww Love the pictures!!! He looks like he loves it!! Does he try to bite at the wind? Mikey does that, it's the funniest thing. You can even get him to do it if you blow in his face
My husband gets a kick out of it. I don't know if Mikey likes daddy blowing in his face but he loves the wind in his face while on a bike or (slow moving) car. We don't have a boat. Wish we did. FUN, FUN!!!
---
Lila
Senior Member
Join Date: Feb 2013
Location: Washington, DC
Posts: 226
Submit Photo: 0
Photo Submissions 2 Times in 2 Posts
Great pictures! What a happy pup
Sent from
Petguide.com Free App
---
Zelda Violet, born March 2013
Mom: Katherine
Senior Member
Join Date: Jan 2013
Location: Maryland
Posts: 143
Submit Photo: 0
Photo Nominations 1 Time in 1 Post
Dave T
Join Date: Dec 2007
Location: Ontario Canada
Posts: 10,818
Submit Photo: 3
Photo Submissions 115 Times in 113 Posts
priceless.
---
Dave and Molly
Ian Dunbar was awarded the Outstanding Achievement Award from I.P.D.T.A. Here's a picture of me accepting the award on his behalf.
Member of IAABC ,International Association of Animal Behavior Consultants , Member of Pet Professional Guild
Ruth (me) Chester (dog)
Join Date: May 2013
Location: St. Louis area
Posts: 887
Submit Photo: 16
Photo Submissions 8 Times in 8 Posts
Haha! Love the second pic! Ready to steer! Glad you had a good vacation!
---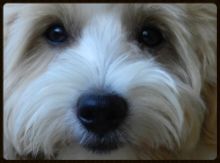 Hav to hav a Hav!!!
Ruth and Chester
(Chester's DOB - 4/04/13)
"Dogs are NOT stupid, they are smarter than you think."
Senior Member
Join Date: Oct 2010
Location: West Linn Oregon
Posts: 4,845
Submit Photo: 21
Photo Submissions 40 Times in 40 Posts
Maddie is jealous of her brother getting to have so much fun! What lake is that?
---
Maddie at 5mo old
Senior Member
Join Date: Jul 2008
Location: South Fla
Posts: 2,815
Submit Photo: 1
Photo Submissions 10 Times in 10 Posts
Great photos!!
---
Beth, Pixie Puff and MiG too
Posting Rules

You may not post new threads

You may not post replies

You may not post attachments

You may not edit your posts

---

HTML code is Off

---