Respond to the Hav Party Carlsbad
---
Hi All:

So so upset when I heard it was due to rain Fri and Sat. which means the grass will be wet on Sunday.
Should we change the party date, any day the following week except Sat. is good for me???
Or should we just wait and see...perhaps it will pass this area?
Let me know.
My backyard is all cement so the dogs can hang out there They may just miss romping in our park.
Thanks for responding.
Elayne and Racquet
Amanda
Join Date: Nov 2006
Location: South Carolina
Posts: 9,576
Submit Photo: 2
Photo Submissions 31 Times in 22 Posts
I say we go for it anyway... as everyone said they could come thus far. I think it is healthy for my Dora to get some wet paws once in awhile
Amanda
Tori's mom
Join Date: Feb 2007
Location: Sunny SoCal
Posts: 4,988
Submit Photo: 19
Photo Submissions 10 Times in 6 Posts
My Dogs Mom
Join Date: Aug 2007
Location: Carlsbad, Ca
Posts: 3,476
Submit Photo: 2
Photo Submissions 13 Times in 11 Posts
I agree with Amanda and Leslie....let's go for it! Actually I scheduled Lulu"s (Popcorn) hysterectomy for Monday morning just so she wouldn't miss the big party! lol. We are excited for the party.
Leslie, Amanda, are you gals bringing hubby's?
Carole
Amanda
Join Date: Nov 2006
Location: South Carolina
Posts: 9,576
Submit Photo: 2
Photo Submissions 31 Times in 22 Posts
I don't think I am going to get him to go. But I won't miss it and I will bring both the girls to play! (woo hoo!)
Amanda
Kubrick & Hitchcock's Mom
Join Date: Apr 2007
Location: New York, NY
Posts: 7,774
Submit Photo: 1
Photo Submissions 33 Times in 24 Posts
You guys are so lucky you're having a play date soon! Take lots of pics to share with those of us who can't go.
---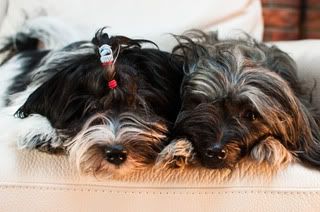 Visit
my blog

-----
Check out my
photos
-----
Photography (pets, people, weddings) -
TripleC Photography
LINDA
Join Date: Jun 2007
Location: PA
Posts: 6,496
Submit Photo: 3
Photo Submissions 36 Times in 33 Posts
Amanda
Join Date: Nov 2006
Location: South Carolina
Posts: 9,576
Submit Photo: 2
Photo Submissions 31 Times in 22 Posts
I love that I am included in this one rather than keep checking posting for pictures!!!

Amanda
Kubrick & Hitchcock's Mom
Join Date: Apr 2007
Location: New York, NY
Posts: 7,774
Submit Photo: 1
Photo Submissions 33 Times in 24 Posts
Isn't it so much better when you actually GET TO GO?!
---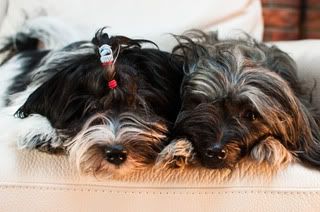 Visit
my blog

-----
Check out my
photos
-----
Photography (pets, people, weddings) -
TripleC Photography
Hi All:

Great news, love it you are all coming...
Racquet is going to be one happy boy--he loves to visit...so does his Mom.
See you Sunday.
I think you all have my phone number. If not, let me know and I will email to you.

Elayne
Posting Rules

You may not post new threads

You may not post replies

You may not post attachments

You may not edit your posts

---

HTML code is Off

---