Brush Anyone??
Join Date: May 2007
Location: Indiana
Posts: 983
Submit Photo: 0
Photo Submissions 7 Times in 5 Posts
Help me get an expen please [found a baby play yard]
---
OK that's it...I have to confine Winston when I'm not around and even sometimes when I'm around [he's notorious for trying to sneak upstairs to wake the girls to play while I'm making myself coffee way before their alarm. LOL.]
Today I walked the girls to bus stop like always leaving Winnie and my son for about 7 minutes like always and he pooped ON A RED LEATHER CHAIR????? What in the world? My guess is he was watching for us and just pooped???? YUCK. My son was busy playing Wii and didn't notice. UGH.
As you know I had to stop crating him because he would poop EVERY TIME I put him in it so I would have to wash him and the crate. So when I'm gone I confine him to the kitchen where I can just scoop the poop up when I return instead of having to scrub dog, crate, etc. He sleeps on a bed in our room all night without a problem.
He doesn't poop every time I leave but I expect it every time. He RARELY has pee accidents which I suppose I should be grateful for, but frankly I'm over it.
So I'm tired of having to put gates up when we leave [they are scratching up the trim in the doorways too. . .
I'm thinking of getting this one....
It's a baby play pen but I like that it's plastic, portable and price is good....
is it ok or do you know of something better and similar or cheaper?
i'm just going to make sure i let him out before i leave and put him in with his bully stick and bed and water [depending on how long I'll be gone]. I might just leave him in the back yard when we go to the bus stop.
This is for when I have to run errands or we go to church or whatever. He can sit and smell his poop heck he can eat it before we return for all I care at this point. LOL.
Thanks.
---
Winston's Mom, Trish
Quote:

This is for when I have to run errands or we go to church or whatever. He can sit and smell his poop heck he can eat it before we return for all I care at this point. LOL.

Thanks.
LMBO!
I personally think that the plastic baby gates are better then those labeled as plastic dog pens. The baby ones are sturdier (if that is even a word). I heard that the plastic 'dog' pens like that one are flimsy. Saw negative feedback on them online for this reason. As long as he isn't a notorious jumper and doesn't try to clear the top. It is only 26" high.
Overall, I think it is a good choice.
I just saw the same at a local department store (Shopko) and my first thought was, perfect for puppies or dogs for errands.
Hope this helps a little!
Join Date: Dec 2007
Posts: 454
Submit Photo: 0
Photo Submissions 0 Times in 0 Posts
I have a metal one. It's more flimsy, but it contains my two pups GREAT! Got it on ebay for $40 and free shipping. The ones in the stores are much more expensive. PM me if you want more info.
Senior Member
Join Date: May 2007
Location: Indiana
Posts: 3,119
Submit Photo: 3
Photo Submissions 4 Times in 4 Posts
Sorry that things are not going good for you....Jillee I think is pretty much pottied trained. She whines when she wants to eat,pee,poo, and play. She is still in her ex-pen when we leave...we will try leaving her out when she is one. I hope you get something worked out for you...speak of Jillee whining she is ready to eat and whining at me!!!! love her to peices!!!
---
~~Mommy"s Little Angel~~
Kimberly
Join Date: Aug 2006
Location: San Francisco Bay Area
Posts: 10,275
Submit Photo: 5
Photo Submissions 19 Times in 13 Posts
I really like the ex-pens available through
JB Wholesale
and they start at 39.99 and include a door.
Senior Member
Join Date: Nov 2006
Location: Massachusetts
Posts: 11,746
Submit Photo: 27
Photo Submissions 48 Times in 35 Posts
I used the metal ones from JB wholesale too. But if you like the plastic better- I think that is a fine choice-- may be more sturdy. Sorry you are having these problems. If Winston only does it when you leave-- is it anxiety related?
A trainer we are working with for Jasper just suggested a product called
COMFORT ZONE-- it is supposed to help with fear or anxiety related problems. It is a diffuser like a plug in air freshener and it emits pheromones that are like the one's their mothers emit up until they are 4 wks of age-- we can't smell it but it is supposed to be comforting and re-assuring to the dog. We have only started using it to see if we can lessen Jasper's fear aggression toward the mail man and other's outside our house. But his "moments" may be lessening.
Not sure if it would help with anxiety pooping-- but it says is is supposed to help with house soiling.
http://www.petcomfortzone.com/
I hope you can clean your red leather chair.
good luck.
---
Missy, Jasper & Cash
Join Date: Jun 2007
Posts: 221
Submit Photo: 0
Photo Submissions 0 Times in 0 Posts
That is the exact pen we bought at Toys-R-Us. Actually we have two because we have three dogs.
I use it if we go to a park for a picnic or go visiting. At home we have four sections put together for Shailee to stay in and the other eight pieces put together for Emma and Oscar. When ever we go away we put them in there. Now when I put my coat on they run downstairs to their pens and wait for me to put them in cause they get a yummy treat for going in there. I just lift it up and in they go.
I like it because I can take it apart and make what ever size area we need. And unlike a crate, if they do poop in there and step in it then jump up and get it on the sides, (yes I have experience with that!) you can just take the pieces that are dirty outside and hose them off or put them in the bath tub to wash them. Also, this is very light weight to haul around and yet it is sturdy. None of my dogs are jumpers so we haven't had a problem with that. My sons schnauzer/poodle however has no problem popping out of there.
Hope this helps, I know how frustrating it is to always come home to a mess. Oscar is 2 1/2 years old and just stopped pooping in his pen last fall. I was really getting upset too!
Good Luck!
Senior Member
Join Date: Aug 2006
Location: Lake Gaston, N.C.
Posts: 3,205
Submit Photo: 0
Photo Submissions 25 Times in 25 Posts
JBpet.com ships by dollar amount, not weight (which is a definate benefit for expens) and their prices can't be beat for the quality. We use their black ones.
Biscuit's mom
Join Date: Jul 2007
Location: San Francisco Bay Area
Posts: 2,518
Submit Photo: 2
Photo Submissions 7 Times in 5 Posts
Hey Trish, how old is Winston now? 10 months? He really shouldn't be doing this. Are the kids feeding him a lot of snacks? Is someone taking him out to poop on a regular basis? There's gotta be a better way! Go back to square one for 3 or 4 days & try the how to housebreak a dog in 7 days method. It works. You really don't want this behavior to become ingrained, it's unacceptable for him to poop this much inside. And be sure to remove the scent everytime with scent neutralizer. Good luck! I know it must be hard when you have school-age kids around and therefore general chaos
---
HAV A GREAT DAY ! ~~AMY & BISCUIT~~
and HEATH-Y, TOO !
Kubrick & Hitchcock's Mom
Join Date: Apr 2007
Location: New York, NY
Posts: 7,774
Submit Photo: 1
Photo Submissions 33 Times in 24 Posts
I bought one very similar to that that I used when Kubrick was little:
http://www.rightstart.com/global/store/product~item~6620.html
I think I bought it for cheaper somewhere else (maybe Amazon?). I really like it because it works great and it has a door, which was very helpful. I only used four panels instead of six, though, since we live in a small apartment. It is portable and has a carrying nylon strap, which is helpful. Here's a pic of Kubrick's initial puppy set up with this pen. Later on we had a bigger area set aside with a baby gate only because we didn't have the space for the other two panels, otherwise, it would be big enough for a bigger dog using the extra panels.
---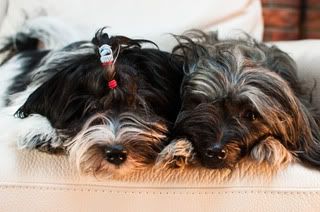 Visit
my blog

-----
Check out my
photos
-----
Photography (pets, people, weddings) -
TripleC Photography
---
Last edited by Lina; 08-11-2010 at

02:39 PM

.
Posting Rules

You may not post new threads

You may not post replies

You may not post attachments

You may not edit your posts

---

HTML code is Off

---