Senior Member
Join Date: Mar 2007
Location: Queens,NY
Posts: 598
Submit Photo: 0
Photo Submissions 0 Times in 0 Posts
Duncan went to the vet for a well visit today....
---
Well my baby is now a whopping 20lbs!!The vet didn't seem too concerned with that since he said he is on the big side for a Havanese,but he's solid.
Everything checked out well and then we had to talk about vaccines which really makes me uneasy.
So he got the Lyme vaccine since even though I live in Queens,we go upstate to the Catskill region almost every weekend and Duncan runs around like a crazy lunatic.The vet said he highly recommended the vaccine and he got it.
THe side effects are pretty scary but the vet said if he is to have an adverse effect is should occur within the hour.So far so good.
He also got the bordetella vaccine since he will be boarded next month while we go on vacation.He said the side effects to that were rare,but just to observe him.
I have Benadryl on hand if anything should happen,so please cross your fingers that I won't need to use it.
Just wanted to let you know that Duncan is doing wonderfully!!!
Dot
---
Dot & Duncan
Luv My Biewer
Join Date: May 2007
Location: Rocklin, CA
Posts: 3,068
Submit Photo: 0
Photo Submissions 0 Times in 0 Posts
Dot - good news about Duncan. By the way, with Benadryl, it's best to administer 20 minutes before the injections. I use the kid's strips and feed 1/4 before and then 1/4 that evening. This was for a small puppy, so check with your vet - maybe 1/2 a strip for a bigger dog.
---
Northern California
Member BBCA (Biewerbci.org)



Home of VanLeigha Jr. Handlers
Senior Member
Join Date: Jan 2008
Location: Cajun Country
Posts: 2,876
Submit Photo: 23
Photo Submissions 6 Times in 5 Posts
Funny you bring that up...whenever I take my dogs in for their shots, I worry about them just like when my kids get vaccinations. My mom thinks I'm nuts. Luckily, none of them have ever experienced an adverse reaction.

Duncan is beautiful...I love his eyes!
---
Kim, Santos & Brew
Senior Member
Join Date: Mar 2007
Location: Queens,NY
Posts: 598
Submit Photo: 0
Photo Submissions 0 Times in 0 Posts
---
Curious???Why give the benadryl before the injection???and please forgive my ignorance,1st time puppy mama!!!
---
Dot & Duncan
Senior Member
Join Date: Nov 2006
Location: New Jersey
Posts: 9,794
Submit Photo: 2
Photo Submissions 28 Times in 20 Posts
Wow - that Duncan is getting to be a big boy!! What a beautiful face he has!!
The benedryl is in case they have a little allergic reaction to the shots, it just makes them a little more comfortable. Almost like when your kids are getting their innoculations, you might give advil to ease the discomfort and pain.

So Dot, think you guys can make it down to our playdate in may??? I would LOVE to meet you and Duncan!
---
Lily, Lexi ,Logan, Laila & Lizzie's Mom
www.HillsboroughHavanese.com
(Gigi, Lucas, Dugan, Madeline,Reo,Alvin, Lucky, Lukey, Punch, Colby & Ben-(we will always Love you!!)
Senior Member
Join Date: Mar 2007
Location: Queens,NY
Posts: 598
Submit Photo: 0
Photo Submissions 0 Times in 0 Posts
what did I miss????When in MAy??? I am sure my daughters would think they died and went to heaven to be surrounded by Havs,LOL!!!!!
I have a very hectic work schedule and I work per diem,so sometimes it's hard,and when we have the time we all go upstate.
I would love to make it and I will sure try this time.I think last time my daughter had an important soccer game and missing it was not an option since my daughter takes soccer very seriously!!!
But has a date been picked yet???DO tell!!!
DOt
---
Dot & Duncan
Senior Member
Join Date: Jan 2007
Location: Ca
Posts: 1,672
Submit Photo: 0
Photo Nominations 1 Time in 1 Post
I understand completely your nervousness abut shots ..
I waited a long time before I would allow the vet to administer the rabies shot and we had many conversations about it and which vaccine to use . Eventually it came down to the fact that the it is the law ..
Our vet is 45 minutes from our home .. I alays stay up there for at least an hour after the appointment just in case they would have an adverse reaction .. So far we have never had a problem .. I just put them in the stroller and walk them around and observe them .. They have been fine ..
Both our dogs have had bordatella shots - it is done throught the nose and they both tolerated it well .. I do not board them but they had to get them because of obedience classes and just in case .. The vet insisted and I understood why perfectly ..
My pointer had kennel cough once and it is so debilitating to the dog .. I had no idea what it was .. until I took him to the vet .. I was so annoyed as he never should have gotten it .. Live and learn ..
---
Last edited by Cosmosmom; 02-28-2008 at

02:15 PM

.
Kimberly
Join Date: Aug 2006
Location: San Francisco Bay Area
Posts: 10,275
Submit Photo: 5
Photo Submissions 19 Times in 13 Posts
I'm glad you got a good report on Duncan! It is a good feeling to get the reassurance.
Kubrick & Hitchcock's Mom
Join Date: Apr 2007
Location: New York, NY
Posts: 7,774
Submit Photo: 1
Photo Submissions 33 Times in 24 Posts
Duncan is a big boy! I'm glad that he is doing well.
Oh and the East Coast play date will be on May 10th. Here's the link to the thread:
http://havaneseforum.com/showthread.php?t=3419
---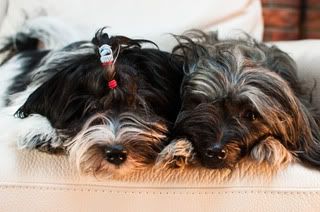 Visit
my blog

-----
Check out my
photos
-----
Photography (pets, people, weddings) -
TripleC Photography
Senior Member
Join Date: Nov 2006
Location: Massachusetts
Posts: 11,746
Submit Photo: 27
Photo Submissions 48 Times in 35 Posts
Wahoo, Duncan can join the plus size Hav Calendar club. even though my 21lb Cash is a bit overweight--- fit large size Havs are the majority in the calender.




---
Missy, Jasper & Cash
Posting Rules

You may not post new threads

You may not post replies

You may not post attachments

You may not edit your posts

---

HTML code is Off

---