Senior Member
Join Date: Jan 2013
Location: Maryland
Posts: 143
Submit Photo: 0
Photo Nominations 1 Time in 1 Post
Is your Hav a sock stealer?
---
I know our fur babies love all things paper, but mine love to steal socks. My Maggie, in particular, has figured out how to jump on the kitchen chair when I'm not watching and jump on the table and steal clean laundry and go hide with it. She's a little acrobat. My other Hav isn't as agile as her to do that, but he'll happily take whatever she brings down to the floor
That little face makes me smile too much to get mad at her. I'm just going to have to be more creative about where I put the laundry I'm folding!
Anyone else have sneaky laundry thieves?
Senior Member
Join Date: Feb 2011
Location: Fort St. John, BC
Posts: 2,113
Submit Photo: 2
Photo Submissions 10 Times in 10 Posts
Yes!

When I'm folding laundry he sits there eyeing and just waiting for his chance to slip a sock away while I'm not looking. I can't leave a pair of socks out in his reach (or that he can climb onto something to get at) because he'll get them and I'll find my socks in the middle of the floor later. He doesn't destroy or wreck them in any way, but he really feels he must have them!
---
Tracy and Brody
A dog is the only thing on earth that loves you more than you love yourself.
- Josh Billings
Evelyn
Join Date: Apr 2010
Location: Chicago burbs
Posts: 4,652
Submit Photo: 4
Photo Submissions 30 Times in 28 Posts
Yep... Whimsy can be a little thief at times! Hard to get mad at them tho.
---
Senior Member
Join Date: Aug 2012
Location: North Carolina
Posts: 2,362
Submit Photo: 36
Photo Submissions 60 Times in 60 Posts
Leo, poor fellow, is the "victim" of years of experience so his opportunity to shred paper, steal socks, and partake in mischief has been seriously curtailed. However, we have had about 3 dogs through the years that would snatch a sock almost of your foot! Porter, our 70 lb. mutt, swallowed about 4 socks during his puppyhood. Hydrogen peroxide was administered to assist him in returning the socks to their rightful owner - ewwwww!
Metrowest, MA
Join Date: Jun 2009
Location: Massachusetts
Posts: 23,696
Submit Photo: 6
Photo Submissions 300 Times in 298 Posts
He doesn't any more, but Kodi was a TERRIBLE sock thief when he was a puppy - adolescent!!!
Junior Member
Join Date: Aug 2013
Location: Castle Rock, CO
Posts: 24
Submit Photo: 1
Photo Submissions 0 Times in 0 Posts
Walter never gets the chance......Tucker our Dixie/poodle mix beats him to the socks ever time.
Evelyn
Join Date: Apr 2010
Location: Chicago burbs
Posts: 4,652
Submit Photo: 4
Photo Submissions 30 Times in 28 Posts
In the winter she will steal gloves out of my coat pocket if I leave it hanging on the back of the chair. I think I posted a video of that last winter. Caught her right in the act!
---
Henry 2006-2018/ Kordelia
Join Date: Jun 2007
Location: NJ/NYC metro.
Posts: 4,141
Submit Photo: 11
Photo Submissions 24 Times in 24 Posts
Henry waits while I peel the socks off and then steals. The smellier the better for some reason.
Senior Member
Join Date: Oct 2010
Location: West Linn Oregon
Posts: 4,845
Submit Photo: 21
Photo Submissions 40 Times in 40 Posts
We don't but toys here all I need is socks and balls. I just pick them up and wash again.
---
Maddie at 5mo old
Ruth (me) Chester (dog)
Join Date: May 2013
Location: St. Louis area
Posts: 887
Submit Photo: 16
Photo Submissions 8 Times in 8 Posts
Chester loves socks ( and underwear too! ) and will steal them sooner than you can blink. And he WON'T give them back!!!!!!
---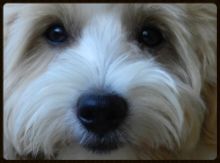 Hav to hav a Hav!!!
Ruth and Chester
(Chester's DOB - 4/04/13)
"Dogs are NOT stupid, they are smarter than you think."
Posting Rules

You may not post new threads

You may not post replies

You may not post attachments

You may not edit your posts

---

HTML code is Off

---