Join Date: Feb 2008
Posts: 92
Submit Photo: 0
Photo Submissions 0 Times in 0 Posts
Photo Shoot of the Trio
---
Hi Everyone,
I know its been awhile since I've posted. I've been so busy
but I do try and read every day!
I took a couple of pictures today of the trio...
Tux 10 months old, Lucy 6 months old & Cloe. 4 months old.
They are growing so fast and are tons of fun (and work)!
In this picture they are about to dive off. 2 geese were flying overhead!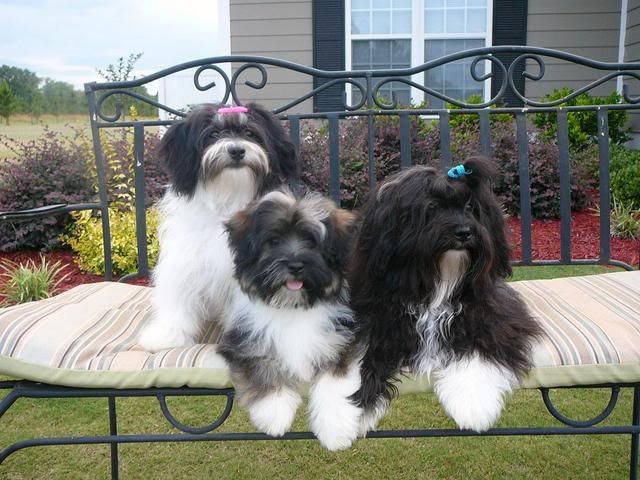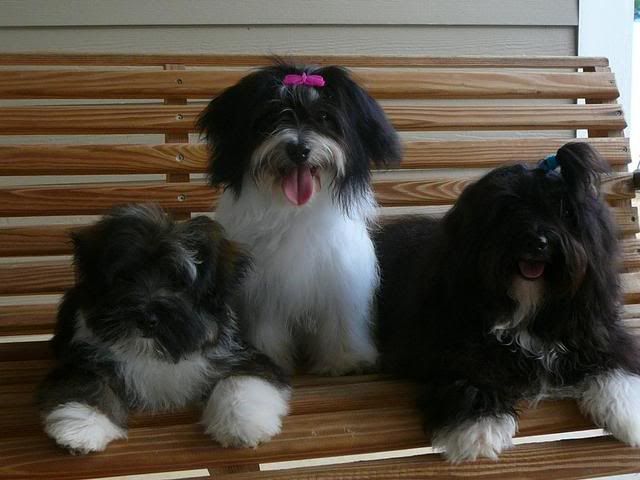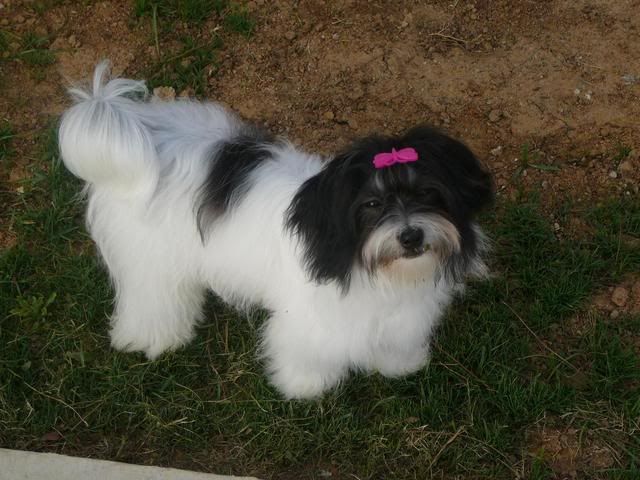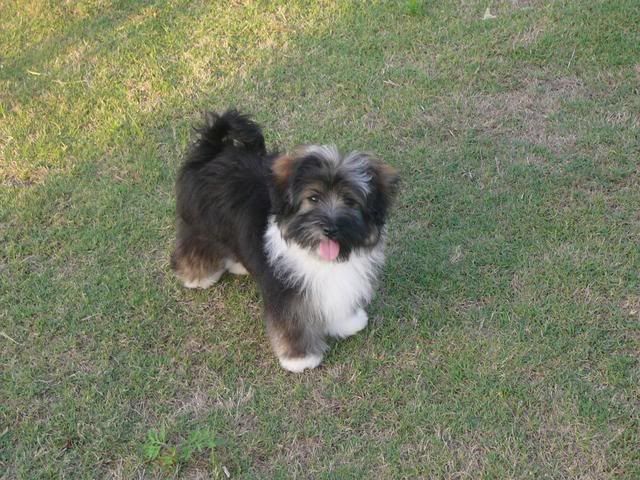 Thanks for letting me share. I will be posting Tux's major picture when I get it.
Hopefully in the next day or two.
Pablo&Chuy's momma
Join Date: Jul 2007
Location: Eden, NC
Posts: 4,286
Submit Photo: 11
Photo Submissions 9 Times in 8 Posts
Melissa, I must have missed the part that you got Cloe. OK, here's the thing: I'm in love with that dog, can you put a stamp on its cute little butt and just mail it to Greensboro??? PLEEEAAASE???
All 3 are marvelous, great job on their coats!
---
Pepper's mom
Join Date: May 2007
Location: Southern CA
Posts: 1,329
Submit Photo: 0
Photo Submissions 6 Times in 5 Posts
What a gorgeous threesome! I'm envious, no matter how much I groom Pepper, he only looks that good for about a minute.
Great pics!
Wanda
Amanda
Join Date: Nov 2006
Location: South Carolina
Posts: 9,576
Submit Photo: 2
Photo Submissions 31 Times in 22 Posts
Adorable! I also missed where you added another!
Mom to Ricky and Sammy
Join Date: Jan 2007
Posts: 10,319
Submit Photo: 30
Photo Submissions 21 Times in 17 Posts
What fantastic little puppies you have, Melissa! Oh my, they are gorgeous! What beautiful coats and faces and expressive eyes. I love the pic where they are looking off in the distance at the geese. Very nice photos!!!

I had two under 1 yr. of age, but I can't imagine having THREE !




---
Hello. My name is marj and I have MHS.
"The greatness of a nation and its moral progress can be judged by the way its animals are treated." Mahatma Gandhi
"Come to the edge, he said. They said: We are afraid. Come to the edge, he said. They came. He pushed them and they flew." -Guillaume Apollinaire"
Benji and Lizzie's Mom
Join Date: Jun 2007
Location: New Jersey
Posts: 4,086
Submit Photo: 0
Photo Submissions 6 Times in 5 Posts
Great pictures! They are gorgeous.
---
Best, Poornima
Senior Member
Join Date: Apr 2008
Posts: 3,018
Submit Photo: 73
Photo Submissions 11 Times in 11 Posts
Too cute!
---
Where do you live? My sister lives in Maryland and there is a Geese sanctuary behind her house. Her hound dog goes nuts...he chases but he can never catch. There is also a creek her dogs swim in.

I cannot imagine having my havanese there. He would be in that creek every five minutes. Daisy would be on the edge watching him. She doesn't like her little bottom wet.

Too cute. How do you handle all that youth at once!

Linda
---
I didn't just get havanese, I got a lifestyle!
Linda
Loving Havanese since 2003
Sissygirl's Mom (Marie)
Join Date: Aug 2007
Location: Oklahoma
Posts: 2,738
Submit Photo: 5
Photo Submissions 4 Times in 3 Posts
Oh my! They are just precious and beautifully groomed.
---
Santa, Sissygirl
& Marie
Senior Member
Join Date: Nov 2006
Location: Long Island, NY
Posts: 8,619
Submit Photo: 3
Photo Submissions 19 Times in 19 Posts
They're beautiful. I am in love with Tux!!!!!
---
Michele
Kodi & Shelby's Mom and Julian's Grandma
Valentino's Mom, Vicki
Join Date: Oct 2006
Location: Dallas, Texas
Posts: 2,590
Submit Photo: 0
Photo Nominations 1 Time in 1 Post
Melissa....your trio is gorgeous! I love them all! Would you pm me and tell me who your breeder is? TIA!!
Posting Rules

You may not post new threads

You may not post replies

You may not post attachments

You may not edit your posts

---

HTML code is Off

---