HAVANESE ARE SMART DOGS!
---
Just saw this on Youtube. LOL


Can't figure out how to post a video. Sorry, you will have to copy and paste it.
LINDA
Join Date: Jun 2007
Location: PA
Posts: 6,496
Submit Photo: 3
Photo Submissions 36 Times in 33 Posts
Dave T
Join Date: Dec 2007
Location: Ontario Canada
Posts: 10,865
Submit Photo: 3
Photo Submissions 119 Times in 117 Posts
cool , love freestyle
---
Dave and Molly
Ian Dunbar was awarded the Outstanding Achievement Award from I.P.D.T.A. Here's a picture of me accepting the award on his behalf.
Member of IAABC ,International Association of Animal Behavior Consultants , Member of Pet Professional Guild
oops guess it worked! Happy New Year all! So thankful for my little Coco! She has filled our home with love and happiness!
Senior Member
Join Date: Aug 2013
Location: NC
Posts: 396
Submit Photo: 10
Photo Submissions 6 Times in 6 Posts
AMAZING
---
Traci & Ludo
*~*~*~*~**~*~*~*~*~*~*
The dog becomes your dream come true, the very thing you wanted.
- Maurice Sendack
Ruth (me) Chester (dog)
Join Date: May 2013
Location: St. Louis area
Posts: 887
Submit Photo: 16
Photo Submissions 8 Times in 8 Posts
That is so COOL!
---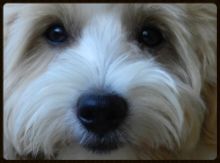 Hav to hav a Hav!!!
Ruth and Chester
(Chester's DOB - 4/04/13)
"Dogs are NOT stupid, they are smarter than you think."
Senior Member
Join Date: May 2011
Location: vermont
Posts: 647
Submit Photo: 7
Photo Nominations 1 Time in 1 Post
Oh fun that gave me some new ideas! A "go round" your head certainly never occurred to me! I love free style and used to do it with my Gordon Setter. Been a little lazy on FS moves with Atticus, though he has both figure 8 and walking weaves. Maybe work on things during this crazy icy cold winter we are having!
---
Jody ,lucky Mom of Atticus
Posting Rules

You may not post new threads

You may not post replies

You may not post attachments

You may not edit your posts

---

HTML code is Off

---